04 Feb

Maximize Your Workspace By Engaging The Best Office Interior Designers In Raipur

Our main focus while designing a workspace is to maximize utilization of every available space and promote healthy and motivating workspace for employees to maximize productivity and overall satisfaction.
Modern Interio, an Interior Designers in Raipur, provides every solution to office space designing requirements. We specialize in space management and understand every corner of your office should help you to maximize your profit. We keep no stone unturned to make an office space efficient, stylish and well equipped with modern machinery.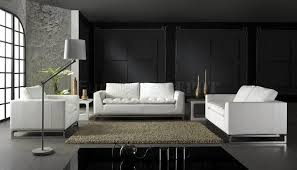 Our services for commercial workspace
Maximizing space- we understand that an office is a commercial area which is meant to earn revenue for your organization. Keeping the requirement of clients in mind, we design office space for maximum utilization of carpet area. We also promote installing of glass walls in place of wooden walls to emphasize the space and make it feel large.
Flooring needs- We focus on flooring needs of individual clients as per their requirement. We have an array of catalogues to choose from which best serves a commercial purpose. Different types of carpets are also available to choose from which can go hand in hand to complement your office interior.
Installation of work-station and other furniture- while designing furniture for commercial office space, we focus on sleek designs which are contemporary and fits the requirement. We mix our style with the installation of workstations and divide it with glass to make room for space. While installing other furniture at the office, we stress on its utilization. We only suggest the installation of such furniture which has maximum and multiple uses and can accommodate a given number of members.
Budget- after all budget is the main focus. What very be the design we have to keep in mind the budget of the client as it is a commercial space. We engage efficient yet stylish interior design which satisfies customer needs and also budget.
Modern Interio, Interior Designers in Raipur caters to your every requirement of commercial office space. We have something to offer to every client with different budget and requirement.